The Adirondack Mountains, stretching across northern New York, have long been a coveted destination for outdoor enthusiasts. With over six million acres of protected land, it boasts a mosaic of forests, lakes, and rugged peaks. The magic of the Adirondacks isn't just in its panoramic beauty, but also in its biodiversity. From the delicate call of the loon across a serene lake to the rustle of leaves as deer tread lightly, it's a symphony of nature.
Yet, with popularity comes responsibility. As more and more travelers are drawn to its natural wonders, there's an increasing need for sustainable practices to ensure that the Adirondacks remain unspoiled for generations to come.
BOXIO - BIO BAG BUNDLE
Stock up and save big! The compostable bags help you with the stress-free and clean disposal of solid waste.
View product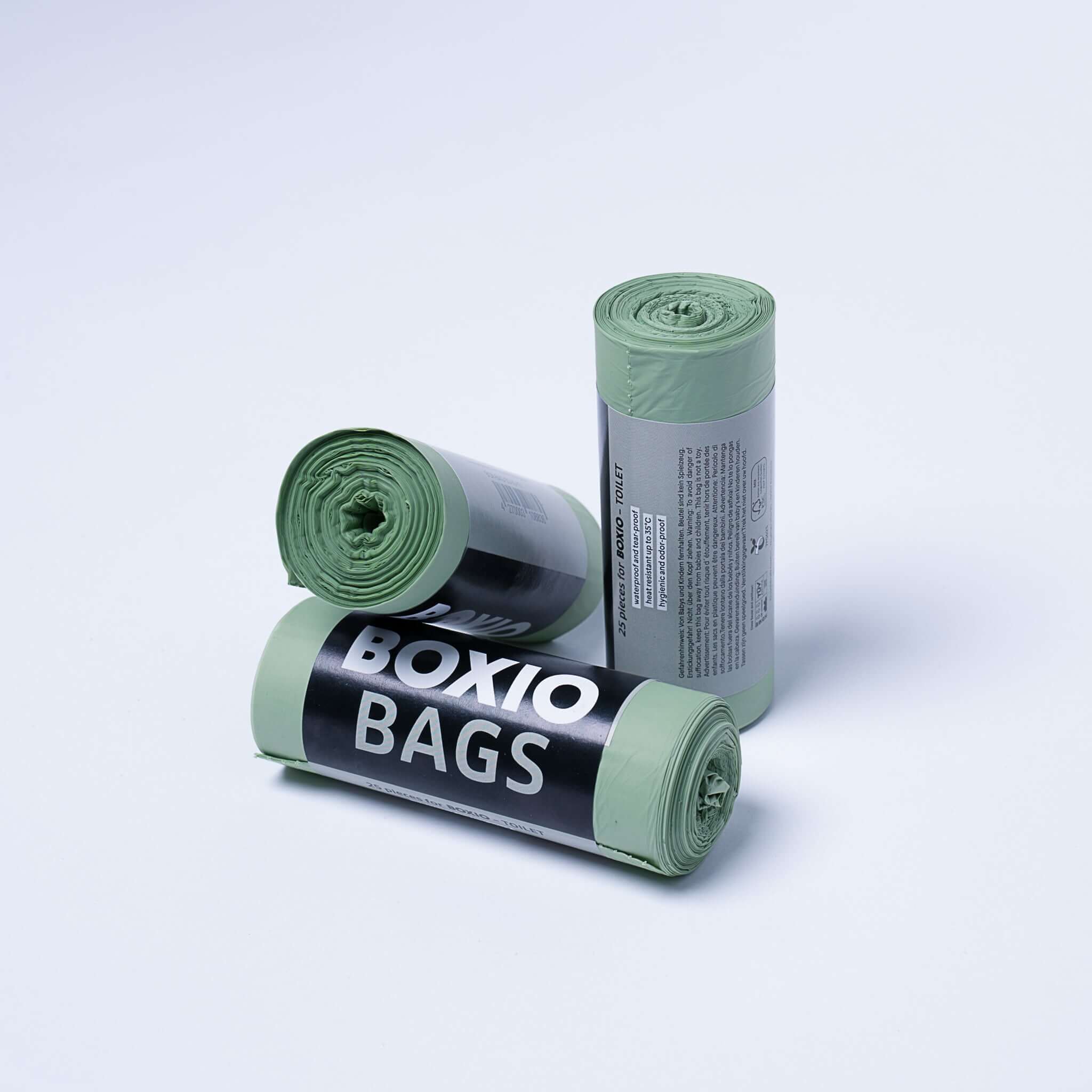 Treading Lightly: Best Practices for Sustainable Camping
When in the Adirondacks, campers should embrace the principle of leaving no trace. This means packing out what you pack in and avoiding any activities that could harm the environment. First and foremost, camp at designated sites. Straying off the beaten path can erode soil and disturb local wildlife habitats. Stick to established trails, as forging your path can lead to unnecessary soil compaction and erosion.
Secondly, be mindful of fire regulations. Often, campers are drawn to the idea of a roaring campfire, but it's essential to gather wood responsibly. Use only small branches and twigs and ensure that your campfire is in a controlled environment, far from dry vegetation.
Waste Management - The Cornerstone of Eco-Friendly Camping
One of the significant challenges faced by campers is the issue of waste disposal. Traditional methods, like burying waste or leaving it behind, can have adverse effects on the Adirondack's delicate ecosystem, polluting its water sources and posing threats to its wildlife.
This is where sustainable sanitation solutions come into the picture. Dry separating toilets, like Boxio, offer an answer to the waste management dilemma. These toilets provide a method to separate liquid and solid wastes efficiently. Boxio, in particular, with its compact design, ensures easy transportation and a minimal environmental footprint. Its functionality doesn't sacrifice its eco-conscious ethos, making it a top choice for the informed camper.
Additionally, the advantage of such toilets is that they reduce the amount of waste that might end up in the environment. With less water usage and no chemicals, they stand as a beacon for sustainable camping practices.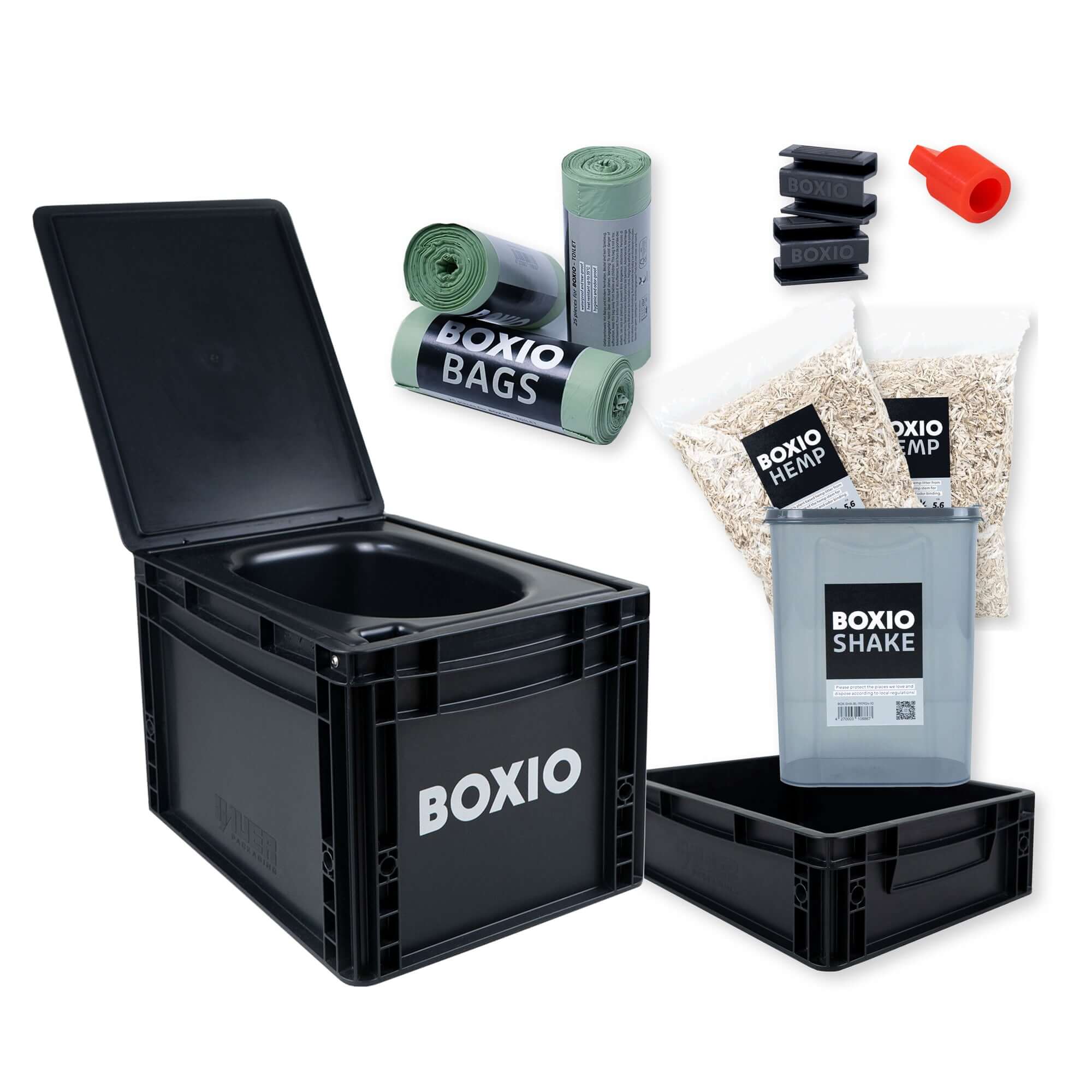 Boxio: A Blend of Convenience and Conservation
 For those aiming to align their adventurous spirit with environmental responsibility, Boxio stands out. Crafted meticulously with the traveler in mind, it's more than just a toilet; it's a commitment to the planet. Its lightweight design doesn't compromise on capacity, ensuring campers don't have to frequently empty the containers. Furthermore, made from recycled plastic, Boxio reiterates its dedication to eco-friendliness at every step.
Beyond functionality, what sets Boxio apart is its alignment with the ideals of conservation-minded adventurers. For those trekking through the heart of the Adirondacks, it offers a way to harmonize the thrill of exploration with the ethics of environmental stewardship.
Integrate Sustainability into Your Camping Adventures
The Adirondack Mountains, with their unparalleled beauty, needs to be protected. It's our collective responsibility to maintain the natural beauty of the Adirondack Moutains. We can ensure that it remains a pristine sanctuary by integrating sustainable practices such as waste management. As you prepare for your next trip, consider solutions like Boxio – it's a small step for a camper, but a giant leap for conservation.
BOXIO - WASH: Your portable camping sink
Introducing the BOXIO Wash Portable Sink - the ultimate mobile sink solution for campers! This compact and lightweight sink is designed to provide you with clean water wherever you go.
View product