The Sierra Nevada, with its sprawling landscapes and intricate ecosystems, beckons adventurers and nature enthusiasts alike. As we lace up our hiking boots and pack our tents, there's a pressing need to ensure that our exploration doesn't jeopardize this pristine environment. Let's delve into the heart of eco-friendly camping solutions designed for Sierra Nevada's delicate ecosystem.
Understanding the Sierra Nevada Ecosystem
Sierra Nevada, often referred to as the "Range of Light," is a testament to nature's wonders. Its sheer vastness, encompassing more than 400 miles of California's topography, makes it one of the most significant and diverse ecosystems in North America.
Diverse Flora:
From the arid foothills to alpine meadows, the region is a botanical marvel. Sierra Nevada boasts over 3,500 plant species, some of which are endemic, meaning they're found nowhere else on Earth. This variety in plant life plays a crucial role in supporting different habitats and the creatures that reside within them.
Rich Fauna:
The Sierra Nevada is teeming with life. While it's a thrill to spot animals like the Sierra Nevada red fox, mountain lions, or black bears, it's equally essential to understand that these animals have evolved over millennia, adapting perfectly to this environment. Any disturbance, no matter how minor it may seem, can disrupt their natural behaviors and habitats.
Delicate Water Systems:
The Sierra Nevada is the birthplace of many rivers and streams that serve as primary water sources for California. These watersheds are not just vital for human consumption but also sustain wetlands, forests, and the vast array of life that depends on them. The purity and health of these water systems are paramount. Campers should be cautious about their activities near water sources to prevent contamination or disturbance.
Human Impact:
Despite its grandeur, the Sierra Nevada is susceptible to human activity. From simple things like trampling over fragile vegetation to more significant concerns like improper waste disposal, our actions can have long-lasting consequences on this ecosystem. It's our duty as visitors to be informed, tread lightly, and respect the rules and guidelines set by park authorities.
By appreciating and understanding the intricacies of the Sierra Nevada ecosystem, campers can make informed decisions, ensuring their adventures don't come at the environment's expense. Whether it's adhering to designated trails, maintaining a safe distance from wildlife, or using sustainable camping gear like Boxio, every action counts toward preserving this natural treasure.
Leave No Trace - The Golden Rule of Camping
Every seasoned camper knows the significance of the 'Leave No Trace' principle. It emphasizes seven core practices:
Plan ahead and prepare.

Travel and camp on durable surfaces.

Dispose of waste properly.

Minimize campfire impact.

Respect wildlife.

Be considerate of other visitors.

Leave what you find.
Incorporating these practices ensures that our camping adventures are in harmony with nature.
 

BOXIO - TOILET Plus composting toilet starter kit

View product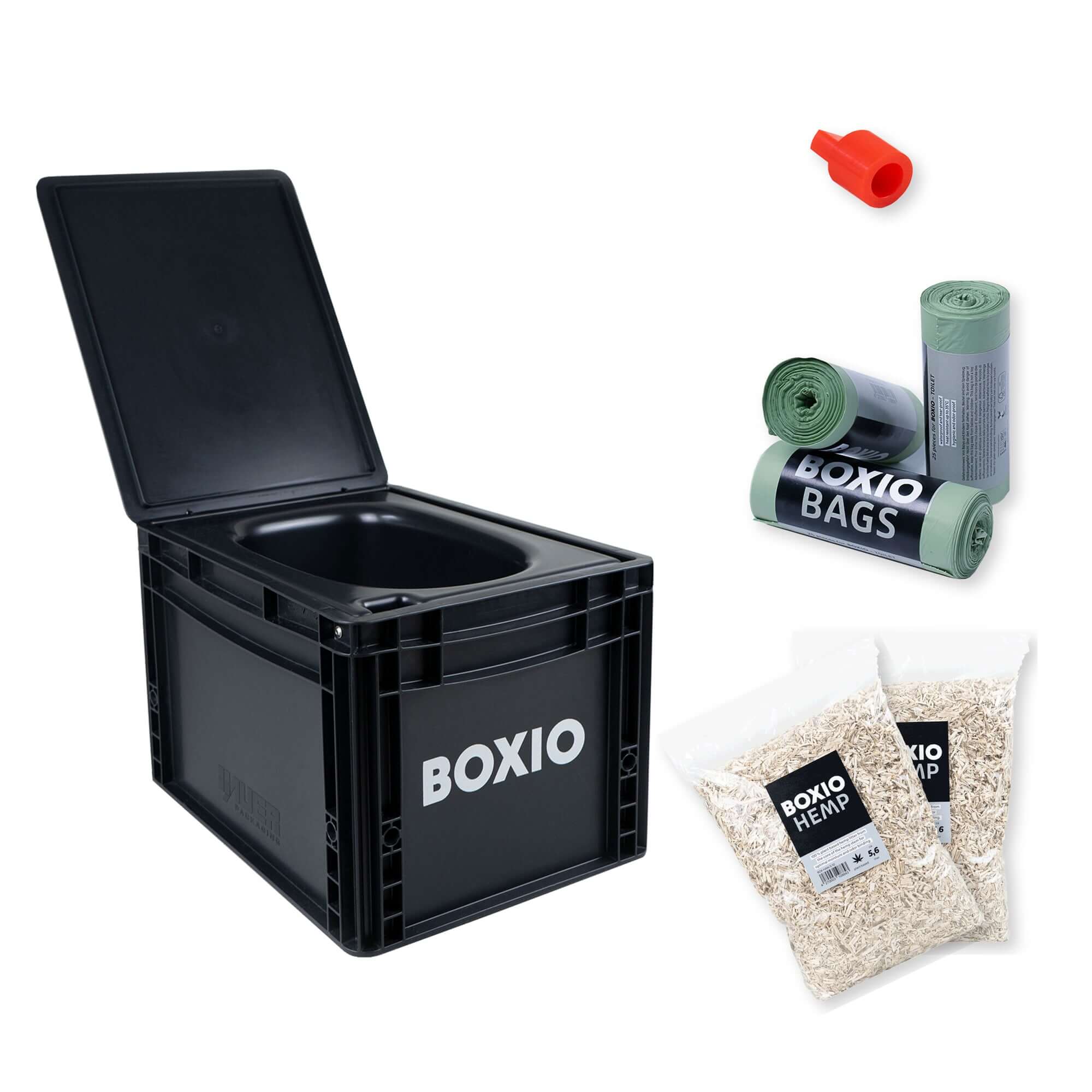 Waste Management - The Cornerstone of Eco-Friendly Camping
Addressing waste management is a critical aspect of any camping trip, especially in areas as delicate as Sierra Nevada. Every year, the wilderness witnesses countless visitors, and without responsible waste management, the cumulative effect of our presence could be detrimental.
The Impact of Improper Waste Disposal:
When waste isn't managed correctly, it can lead to several environmental issues. Leftover food attracts wildlife, altering their natural behaviors and making them dependent on human food. Non-biodegradable waste, on the other hand, takes years to decompose, spoiling the natural beauty and posing risks to fauna. Additionally, human waste, if not disposed of correctly, can contaminate water sources, leading to a range of ecological problems.
The Need for Sustainable Sanitation Solutions:
In regions like Sierra Nevada, where the ecosystem is intertwined and interdependent, even a minor lapse in waste management can set off a chain of unfavorable events. That's where dry separating toilets come into play. These units neatly segregate liquid and solid waste, making disposal easier and more environmentally friendly. Unlike traditional pit latrines or chemical toilets, there's no risk of groundwater contamination.
Boxio - A Vanguard of Sustainable Sanitation:
Understanding the ethos of responsible adventurers, Boxio offers a solution that aligns with eco-friendly principles. More than just a toilet, Boxio's design is a culmination of practicality and sustainability. It's not just about convenience; it's about care. With features that make waste disposal efficient and hygienic, Boxio ensures that campers can enjoy the beauty of Sierra Nevada without inadvertently tarnishing it.
Moreover, the materials used in Boxio are environmentally considerate. Made from recycled plastic, the product itself speaks volumes about the brand's commitment to sustainability.
Water Conservation and Safe Usage
Sierra Nevada's water sources are as precious as they are beautiful. It's vital to:
Use biodegradable soap for cleaning.

Avoid washing directly in streams or lakes.

Collect water for drinking and purify it, rather than consuming it directly from the source.
 

BOXIO - WASH: Your portable camping sink

Introducing the BOXIO Wash Portable Sink - the ultimate mobile sink solution for campers! This compact and lightweight sink is designed to provide you with clean water wherever you go.

View product
Hike Sustainably
Sierra Nevada, in all its grandeur, offers an experience like no other. As we immerse ourselves in its beauty, our responsibility is to ensure its preservation. By opting for sustainable solutions like Boxio and adhering to eco-friendly practices, we not only enhance our camping experience but also play our part in safeguarding nature's splendor for future generations. Embrace responsible adventures, and let Sierra Nevada remain the untouched jewel it truly is.